Trackman 4 Virtual Golf Simulator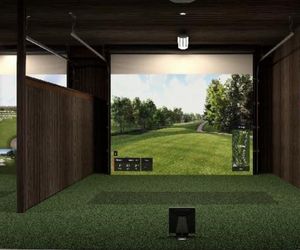 When the world's best players battle for the title come Sunday afternoon, accurate shot-making separates the winner from the field. To unleash their full potential, these high-performing players use Trackman Golf Simulator technology in their daily routines – week in, week out, all year around, indoors as well as outdoors.
This transformative, tour-graded technology is now available to you in a virtual golf simulator environment at The Lyman Orchards Golf Center in Middlefield, Connecticut, finally enabling indoor golf driving ranges to be efficient, entertaining and hyper-realistic.
See what you get with our Platinum Package!
Golf Simulator Platinum Package
21-Week Season
Three one-hour sessions per week
Conveniently book sessions using online credentials
Members book up to eight days in advance
All bays are sanitized in between sessions
Apple 9 Course Winter Season Pass Included!
Regular Price - $979 per person
Early Bird Pricing - $899 per person (ends 10/15/22)
As little as $16 per one-hour session! (general public pays $45 per one-hour session)
Extended play if timeframe following your session is not booked
Additonal Simulator Packages:
Why Trackman 4?
Trackman instruction is simply the best way to learn to swing and improve your golf game. According to the latest research, the best golfers are those who hit the best approach shots outside of 100 yards.
Trackman and professional instruction combined will greatly help develop a consistent, repeatable iron game. By using Trackman, you will quickly understand correct ball flight laws. You will know why a shot goes where it does.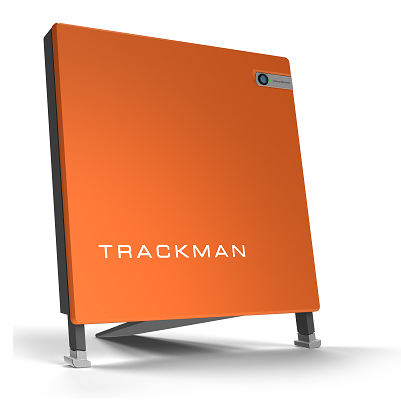 Book a lesson today with one of our professional instructors to recognize your swing flaws, fine tune your carry distances, learn your swing speed, or all of the above!
Get Fit with Trackman 4
Would you buy a car without test driving it first? Would you buy a pair of shoes for someone without knowing your shoe size? It is these reasons why it's so important to get properly fitted for your new club or new set of clubs.
We can fit you to any TaylorMade, Callaway, Mizuno or Titleist club of your liking. The club fitting is complimentary. If you are not ready to purchase on the date of the fitting that is completely understandable. We will fill out a custom order sheet and keep it on file here at Lyman Orchards in Middlefield, Connecticut for when you are ready. If you would like the results of your fitting to take with you in order to purchase at a different establishment, a $50 charge will apply.

To get fit, simply make an appointment for your fitting with a member of our instructional team at a time that is convenient for you! Mention in the booking notes for the fitting that you want to use TRACKMAN.
See additional information on the importance of club fitting here.
Golf Simulator League
Lyman Orchards Golf Simulator League features weekly league play. Our simulator league is meant to be competitive, social, and enjoyable for all levels of golfers. Simulator League begins the week of January 2nd, 2023 and run for 12 weeks.
Have questions? Contact our friendly staff at the Lyman Orchards Golf Center at 860-398-6480.