Golf Outings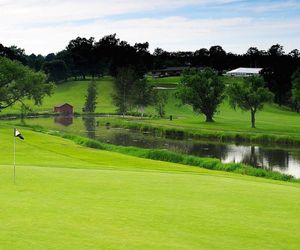 If you're looking to host a group golf or corporate outing, you've found one of the top event destinations in central Connecticut. Along with an amazing course layout, you benefit from a team of event experts with over 20 years of planning experience who know how to make every aspect of your next event perfect. They'll go out of their way to take care of every need and even anticipate the ones you may not have even considered. Their true skill lies in working with you to customize the perfect day and be there for you every step of the way.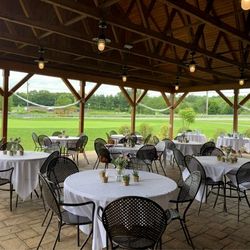 At Lyman Orchards your guests can expect more than just a great golf experience. Every detail is taken care of to assure that your event is a memorable success. Our golf outing tent, which overlooks the scenic course and driving range, can host up to 300 guests and serves as a perfect setting for any post game ceremony. If you have a smaller event in mind, consider a 9-hole outing on the Apple Nine Course with an intimate reception on The Lyman Orchards Golf Center Apple Nine Pavilion or a cocktail party at the historic Lyman Homestead.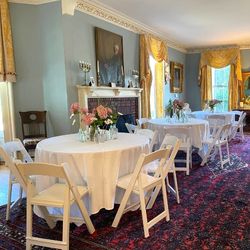 No matter the size of your event, it can always be exceptional at Lyman Orchards. To start your plans, connect with Outing Sales Director, Ashley Ryan. She'll work with you to put together an amazing event. She can be reached via email at aryan@lymangolf.com or give her a call at 860.349.6019.