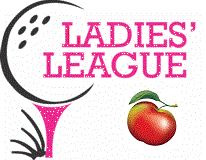 ZOOM INFORMATIONAL MEETING
Tuesday March 9th - 4:30pm - VIEW ON YOUTUBE
Contact John Dipollina, PGA Director of Golf for meeting credentials at jdipollina@lymangolf.com
LEAGUE TIMES OFFERED (Both Social & Competitive Divisions)
Tuesday AM: 8:30am to 11:00am - The Apple 9
Tuesday PM: 4:00pm to 6:30pm - The Apple 9
Wednesday AM: 10:33am to 11:09am - Jones/Player
Wednesday PM: 4:33pm to 5:09pm - Jones/Player
Thursday PM: 4:30pm to 5:50pm - The Apple 9
SOCIAL DIVISION:
Division is designed to get beginner golfers on the course with no pressure. Times offered on Tuesday mornings, Tuesday afternoons and Thursday afternoons. League times (no competition) are also offered on Wednesday's (Jones/Player).
Opening day is tentatively scheduled for Tuesday April 6th. Will feature net scoring. Handicaps for net scoring will be based on rounds prior at The Apple 9 and updated monthly (not official USGA handicaps - in house).
COMPETITIVE DIVISION:
Our ladies competitive division is for the golfer who wants to is looking to challenge themselves in a more formal and competitive fashion. This 9-hole division takes place on The Apple 9/Jones/Player Courses on Tuesday mornings (Apple 9), Tuesday evenings (Apple 9), Wednesday mornings (Jones/Player), Wednesday evenings (Jones/Player) and Thursday evenings (Apple 9). Opening day is tentatively scheduled for Tuesday April 6th.
Will feature both gross and net scoring utilizing USGA GHIN handicap system.
Participants in competitive must be able to play 9 holes within our pace of play policy. USGA handicap will be included.
REGISTER - Competitive Division (Includes Official USGA Handicap Fee and Higher Weekly Payouts)
SPECIAL OPEN HOUSE:
Date TBA we will be hosting a complimentary open house from 3pm to 7pm and we want you to BE OUR GUEST! We will be answering all of you golfing questions, signing ladies up for league play as well as offer free clinics throughout the evening. In addition to all of the golf talk this day, we will play host to multiple fine clothing vendors both golf and non-golf specific.
REGISTER - OPEN HOUSE